Leadership: Electrum Partners leadership team offers unique perspectives to clients drawing on their highly successful and varied backgrounds.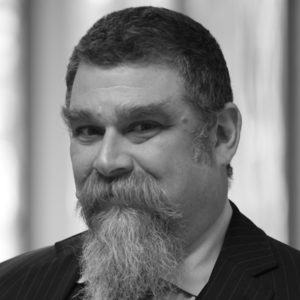 Leslie Bocskor
Executive Chairman
Most folks in the cannabis industry for any length of time know Bocskor by face, name and for his exuberant laugh and immaculate three-piece suits. But don't be fooled by his formidable frame. This Transylvanian-descended Renaissance man does not intimidate. He leads by example by embracing an open source collaborative model unrestricted by time zones and geographies.
Bocskor's confidence enables him to assume a leadership role, mentor up-and-coming executives and businesses, and collaborate with other leaders. His experience, energy, laser focus and passion have helped propel the industry's financial and social ascent.
Bocskor's insights, expertise, and global stature make him the man who policy makers, investors, and entrepreneurs seek out for future planning and immediate fixing. He is the undisputed choice as the voice on cannabis issues and business, from state-of-the-art technology and best practices, to policy, industry financing and expansion. Committed to a culture of compassion at Electrum Partners and throughout the industry, he takes pride in ushering in changes that rewrite history, whether it's the empathic opening of patient access, or the invention of a national innovation funding reset button.
His far-reaching banking and entrepreneurial experience and inimitable style are bolstered with his knowledge of any cannabis vertical — from domestic and international policy to finding your niche investing opportunity, from supercritical extraction to ERP solutions, from seed-to-sale to the entourage effect of strategic business integration. Bocskor has become one of the most influential people in the cannabis space, guiding policy and reform.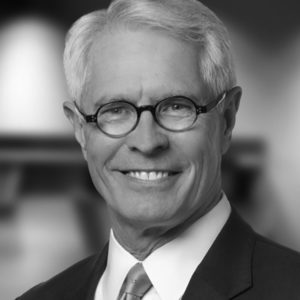 Barry Grissom
Senior Vice President of Global Policy/Corporate Counsel
Barry Grissom was appointed U.S. Attorney for the District of Kansas by President Barack Obama in 2010 and served as such until 2016. As U.S. Attorney, he assessed and resolved a wide array of civil and criminal cases, managed three offices and a large legal workforce of 49 Assistant U.S. Attorneys and 53 support staff, while representing the Department of Justice in diverse communities across his district. Grissom's law enforcement priorities included national security, violent crime, drug trafficking, financial fraud and crimes against children.
As U.S. Attorney, Grissom was selected by Attorney General Eric Holder to serve as one of 15 members on the Attorney's General Advisory Committee (AGAC), which advises the Attorney General on matters of administration and policy. As a member of the AGAC, Grissom contributed to efforts to reform the federal criminal justice system through his Smart on Crime initiative. He also served on several sub-committees, including Financial Fraud, Health Care Fraud Prevention & Enforcement Team, Terrorism & National Security (Cyber), Native American Issues and Civil Rights.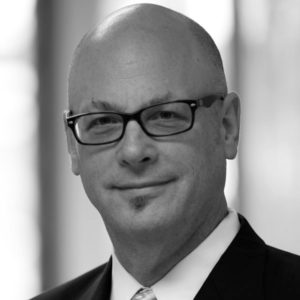 Paul Madoff
Senior Vice President of Operations and IT
Paul Madoff is the Senior Vice President of Operations and IT at Electrum Partners, bringing operational critical thinking coupled with high level technical execution to Electrum Partners' leadership team, clients and partners. Known for large scale project management and spearheading complex business operations, he brings his proven, detail oriented approach to support the company's growth as the leading advisory firm for investors, entrepreneurs and policy makers in the cannabis business and ecosystem.
Prior to joining Electrum Partners, Mr. Madoff directed multi-million dollar initiatives for technology implementation and operations for a portfolio of 61 international and domestic resorts. He brings expertise as a former Information Security Officer in charge of enforcing network policy for a state government, and success in delivering improved department workflow.
Mr. Madoff has spearheaded IT projects as varied as scripting an admin interface for Patriot Act interdiction screening to building a website search engine front-end architecture and database for a photographer's trade organization. He also scripted a peer-reviewed, hardened php/MySQL website system that resulted in the food and educational needs sponsorship of 521 orphaned children in Uganda and Kenya.
Mr. Madoff graduated with a BA from University of California at Davis. He lives in Las Vegas, Nevada and is dedicated to making positive change in the world.
Malik Shakur, MBA, MS
Senior Vice President Business Development
In his current role, Malik advises cannabis business owners with regards to the acquisition, leasing, and financing of real estate assets throughout Northern California.  Additionally, he is Founder of Rolodeq, a corporate advisory/consulting firm providing capital solutions both in the private and public markets for select cannabis companies.  Specifically, the firm assists clients in identifying, analyzing, structuring and negotiating suitable business opportunities which client may take advantage of by purchase or sale of stock or assets, assumption of liabilities, merger, consolidation, tender offer, strategic relationship, joint venture, franchise agreement, licensing agreement, royalty agreement, financing arrangement or any similar transaction or combination thereof. Mr. Shakur has a network with access to the Canadian Public Markets, Board Member of leading cannabis tissue culture company, advisor to leading publicly traded operator and investment cannabis company, and former investment banker with 30 year experience promoting early stage health care companies throughout Europe.
Mr. Shakur has in excess of 15 years working as a finance professional, both analytical and sales positions for large financial services institutions. He parlayed his finance experience to serve as an advisor and Managing Partner for two wellness companies, the latest being a digital health company which provides a technology platform to power corporate wellness programs.
Malik received a MBA in Finance from the University of Wisconsin-Madison as a Consortium Fellow, a MS in Agricultural Economics from North Carolina A&T State University, and a BS in Business Management from North Carolina A&T University.  As part of Malik's real estate educational experience, Mr. Shakur matriculated into the USC Ross School of Real Estate continuing education program for real estate professionals. To further his cannabis education, he received a certification from Oaksterdam University located in Oakland, CA.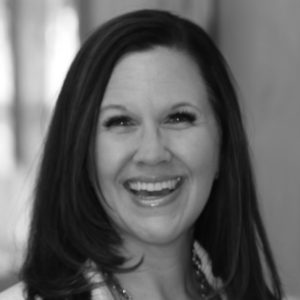 Krista Polascik
Vice President Human Resources & Administration
Ms. Polascik is responsible for company logistics including organizing events and conferences, company travel, investor relations, corporate communications, staff calendar coordination and related project coordination. Ms. Polascik brings extensive compliance experience from her career in the insurance industry including Office Administrator the Private Client Services Division of Marsh USA, Inc. Ms. Polascik was also a Commercial Lines Account Manager at Cragin & Pike Insurance and the Harry A. Koch Company. In addition, Ms. Polascik has held roles in gaming and liquor compliance and licensing, risk management and human resources.
Ms. Polascik is an Accredited Advisor of Insurance and previously held property, casualty, life and health licenses in Nevada and Nebraska.
Adrian Cazares
Director of Global Opportunities
Chicago / Las Vegas / Orange County
Adrian M. Cazares is the Director of Electrum's Global Opportunities Group (Global Opps.), and a member of the firm's Management Committee. He is also involved in the Global Opps. Investment Committee. Global Opps. is Electrum's opportunistic investment business which invests globally across asset classes and industries and seeks to identify and execute on attractive, differentiated investment opportunities.
Prior to launching Global Opps, Mr. Cazares had been involved in the tactical execution of investments across a variety of asset classes, including forecasting Blackstone's acquisition of The Cosmopolitan of Las Vegas (May 2014) and Station Casinos acquisition of The Palms Resort (May 2016). He joined the firm in 2019.
Mr. Cazares is based in the firm's Las Vegas Headquarters with offices in his hometown Chicago and Orange County. Mr. Cazares is an alumnus of the coveted Walt Disney World College Program internship.
Benjamin Rote
Chief Investment Officer / Interim CFO
Benjamin Rote joins Electrum Partners with over two decades of experience in the capital markets. His areas of expertise encompass portfolio management, financial modeling, corporate finance, and operations management. Benjamin brings a multi-disciplinary approach to accomplish operational and strategic goals. He will develop and oversee the Electrum Investment Fund, in conjunction with his current focus of managing the current portfolio and growing the company's core Advisory services business.
Benjamin earned a B.S. in Economics at George Mason University in Virginia and began his career on Wall Street. He started with Electronic Trading Group, then Schonfeld Securities, in New York City, as a Senior Portfolio Manager. During this time, Benjamin simultaneously led a group of over thirty Traders and Portfolio Managers, teaching a disciplined approach to the equity markets through an equity and derivatives training program he developed. With two partners, he formed three funds: a hedge fund, trading fund, and a private equity fund, where he operated as Principal, Managing Partner, CFO and COO.
Benjamin is married and splits his time between Las Vegas and his Dallas Fort Worth home, raising 8-year old twin girls.