[/vc_row]
Leadership: Electrum Partners leadership team offers unique perspectives to clients drawing on their highly successful and varied backgrounds.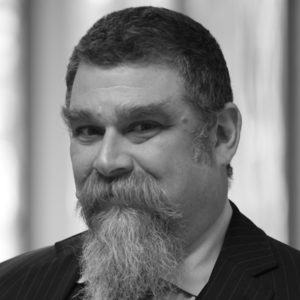 Leslie Bocskor
Chairman
Most folks in the cannabis industry for any length of time know Bocskor by face, name and for his exuberant laugh and immaculate three-piece suits. But don't be fooled by his formidable frame. This Transylvanian-descended Renaissance man does not intimidate. He leads by example by embracing an open source collaborative model unrestricted by time zones and geographies.
Bocskor's confidence enables him to assume a leadership role, mentor up-and-coming executives and businesses, and collaborate with other leaders. His experience, energy, laser focus and passion have helped propel the industry's financial and social ascent.
Bocskor's insights, expertise, and global stature make him the man who policy makers, investors, and entrepreneurs seek out for future planning and immediate fixing. He is the undisputed choice as the voice on cannabis issues and business, from state-of-the-art technology and best practices, to policy, industry financing and expansion. Committed to a culture of compassion at Electrum Partners and throughout the industry, he takes pride in ushering in changes that rewrite history, whether it's the empathic opening of patient access, or the invention of a national innovation funding reset button.
His far-reaching banking and entrepreneurial experience and inimitable style are bolstered with his knowledge of any cannabis vertical — from domestic and international policy to finding your niche investing opportunity, from supercritical extraction to ERP solutions, from seed-to-sale to the entourage effect of strategic business integration. Bocskor has become one of the most influential people in the cannabis space, guiding policy and reform.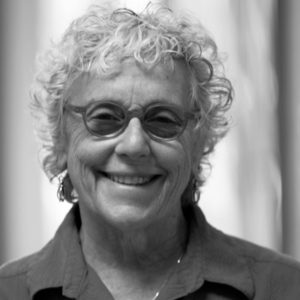 Diane L. Katz, PhD
President
Diane Katz's passion is peace. As a substance abuse counselor in New York City, a Wall Street HR Executive, a college professor, an organizational consultant, Chair of multiple nonprofit boards, or even as a grandmother, she has always pursued avenues of collaboration and compassion.
Dr. Katz serves as the catalytic force for developing culture, talent, leadership, and client service for Electrum Partners. Electrum is the shining example of a brilliant, focused, client/investor oriented team culture within the world of cannabis.
With a Masters in Organizational Psychology and a Ph.D. in Conflict Resolution, some of the organizations she previously assisted were the Georgia Institute of Technology, The University of Arizona, Raytheon Missile Systems, U.S. Border Patrol, The Jewish Federation of Southern Arizona, Westin La Paloma Resort, Congresswoman Gabrielle Giffords, DR Horton Homebuilders, YWCA of Southern Arizona, PricewaterouseCoopers, and the Town of Palm Beach.
Side note: her book has won unanimous applause: Win at Work! The Everybody Wins Approach to Conflict Resolution (Wiley).
Diane understands that the best service comes from the best teams, and the best teams have their hearts and minds fed by their leaders. This is what Electrum is about, and this is where Diane excels.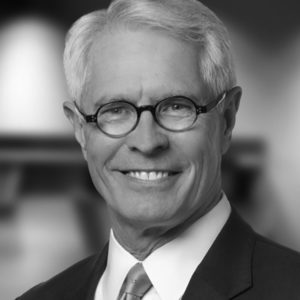 Barry Grissom
Senior Vice President of Global Policy/Corporate Counsel
Barry Grissom was appointed U.S. Attorney for the District of Kansas by President Barack Obama in 2010 and served as such until 2016. As U.S. Attorney, he assessed and resolved a wide array of civil and criminal cases, managed three offices and a large legal workforce of 49 Assistant U.S. Attorneys and 53 support staff, while representing the Department of Justice in diverse communities across his district. Grissom's law enforcement priorities included national security, violent crime, drug trafficking, financial fraud and crimes against children.
As U.S. Attorney, Grissom was selected by Attorney General Eric Holder to serve as one of 15 members on the Attorney's General Advisory Committee (AGAC), which advises the Attorney General on matters of administration and policy. As a member of the AGAC, Grissom contributed to efforts to reform the federal criminal justice system through his Smart on Crime initiative. He also served on several sub-committees, including Financial Fraud, Health Care Fraud Prevention & Enforcement Team, Terrorism & National Security (Cyber), Native American Issues and Civil Rights.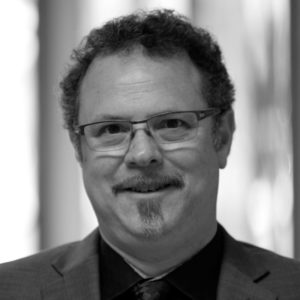 Adam Cohen
Senior Vice President of Business Development
Adam Cohen is the Senior Vice President of Business Development at Electrum Partners. Mr. Cohen is responsible for new opportunity analysis, client onboarding, account management and business process relating to sales and deal flow in the venture management practice. Additionally, Mr. Cohen helps lead Investor relations for the Electrum Fund and its New Member Onboarding. Since the inception of Electrum Partners in 2012, Mr. Cohen has served as advisor and consultant, helping to evaluate and run due diligence on hundreds of potential cannabis investments and the teams behind them.
Prior to joining Electrum Partners, Mr. Cohen was instrumental in growing sales, marketing and business development at globally recognized firms including Microsoft, Adobe, Webtrends, GoodData and Merant (now Serana). With more than 20 years of experience, Mr. Cohen has overseen relationship development and business growth with brands such as Hewlett Packard, Disney, Intuit, Caesars Entertainment, Nike, National Football League, CBS/cNet, Alaska Airlines, P&G, FedEx and The New York Times, among many others.
Mr. Cohen brings deep expertise in web analytics and optimization, digital customer management, engagement and conversion, social and mobile customer programs, conversion, monetization, and big data driven marketing and interaction across the full gamut of Omni-channel customer touch. He joins Electrum Partners to reunite with Leslie Bocskor, with whom he started his career at Lehman Brothers over 30 years ago in the Retail Brokerage business unit, where they together received early exposure to the equities markets and capital formation.
Mr. Cohen studied MIS at DePaul University in Chicago, IL. He lives in Las Vegas, his three children and is avid volunteer for Boy Scouts of America with his sons.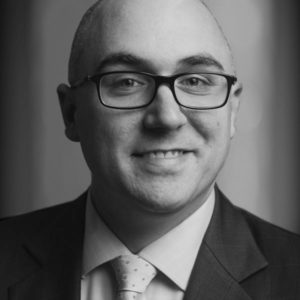 Tyler Anthony
Senior Vice President of Client Services
Mr. Anthony is responsible for all service delivery to Electrum's various clients. He began his journey in the cannabis industry as Legal Counsel and Senior Policy Advisor for the Illinois Medical Cannabis Pilot Program, where he played a key role in developing regulations, evaluating license applications, and procuring critical IT services. With experience at a boutique international law firm and in-house at a large vertically integrated cannabis company, he offers Electrum's clients a breadth of practical, hands-on industry expertise. He led successful application efforts in Pennsylvania and Maryland, and has advised multiple jurisdictions around the country on their successful licensing processes.
Mr. Anthony received his Juris Doctor, magna cum laude, from the University
of Illinois College of Law and his Bachelor of Arts from American University.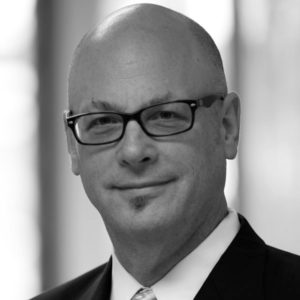 Paul Madoff
Senior Vice President of Operations and IT

Paul Madoff is the Senior Vice President of Operations and IT at Electrum Partners, bringing operational critical thinking coupled with high level technical execution to Electrum Partners' leadership team, clients and partners. Known for large scale project management and spearheading complex business operations, he brings his proven, detail oriented approach to support the company's growth as the leading advisory firm for investors, entrepreneurs and policy makers in the cannabis business and ecosystem.
Prior to joining Electrum Partners, Mr. Madoff directed multi-million dollar initiatives for technology implementation and operations for a portfolio of 61 international and domestic resorts. He brings expertise as a former Information Security Officer in charge of enforcing network policy for a state government, and success in delivering improved department workflow.
Mr. Madoff has spearheaded IT projects as varied as scripting an admin interface for Patriot Act interdiction screening to building a website search engine front-end architecture and database for a photographer's trade organization. He also scripted a peer-reviewed, hardened php/MySQL website system that resulted in the food and educational needs sponsorship of 521 orphaned children in Uganda and Kenya.
Mr. Madoff graduated with a BA from University of California at Davis. He lives in Las Vegas, Nevada and is dedicated to making positive change in the world.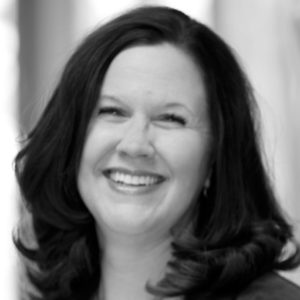 Krista Polascik
Vice President Human Resources & Administration
Ms. Polascik is responsible for company logistics including organizing events and conferences, company travel, investor relations, corporate communications, staff calendar coordination and related project coordination. Ms. Polascik brings extensive compliance experience from her career in the insurance industry including Office Administrator the Private Client Services Division of Marsh USA, Inc. Ms. Polascik was also a Commercial Lines Account Manager at Cragin & Pike Insurance and the Harry A. Koch Company. In addition, Ms. Polascik has held roles in gaming and liquor compliance and licensing, risk management and human resources.
Ms. Polascik is an Accredited Advisor of Insurance and previously held property, casualty, life and health licenses in Nevada and Nebraska.