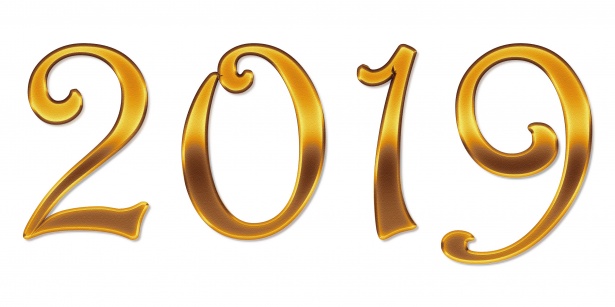 Electrum Partners humbly offers predictions by company staff for the hemp and cannabis industry in 2019.  We wish everyone around the world a fun and safe Holiday season and a prosperous 2019!
The States Act will pass in 2019, making cannabis essentially federally legal in the states that have chosen to regulate it. This will provide comfort to the states that have held off on creating any commercial cannabis market. The States Act also creates a potential mechanism for states to begin shipping products to other states, provided that state law allows for such shipments.  
CBD products will begin appearing on big box retail shelves. Well-established brands will begin incorporating CBD into their existing product lines, which will increase competitive pressure on newer, less mature brands entering the market.
Madison Avenue marketing agencies will pounce on this exciting new product category, further de-stigmatizing the plant. Consumer attitudes will continue shifting towards a mainstream acceptance of cannabinoids' essential health benefits.
There will be a continued influx of capital from institutional investors, which will sustain intense M&A and IPO activity in the sector.
By the end of 2019, the cannabis industry will generate 100,000 new full-time jobs as the result of new hires in both plant-touching companies and the ancillary businesses that support them.
Hemp will become a cash crop for the US and boost the agrotech and equipment supplier industries. As the trade war between the US and China continues to worsen, farmers will look to hemp as a viable alternative to soybeans and other crops whose markets have been affected by the Trump administration's aggressive trade policies.
Hemp will become a commodity crop and we will see the development of financial instruments—like crop insurance, futures, swaps—that are unavailable given its current legal status.
Asian countries will begin taking steps to legalize Cannabis. Thailand and to a lesser extent South Korea represent important pioneers in the region which includes massive markets of Indonesia, India and others. Leading Canadian cannabis companies will continue to leverage first mover advantage in terms of meeting export market demand, but countries like Thailand coming online signals that their advantage may be short lived.
Liquor and tobacco companies will continue their entry into the space. We will see several additional blockbuster acquisitions by blue chip companies looking to quickly establish brand equity and an operational footprint.
Cannabis will likely be reclassified from Schedule 1 to Schedule 3, which will open the floodgates on clinical research for universities and pharmaceutical companies looking to develop cannabinoid therapies for a broad range of indications.  
Cannabis research will emerge as a hotbed industry out of the federal actions, driven by the pursuit to develop opioid alternatives by large pharma players to avoid disruption by cannabis startups and the potential for extraordinary profits in the event a blockbuster cancer or Alzheimer's drug is developed from derivatives of the plant.
Leading economists predict that the US is heading towards a slowdown. In the event of a recession,  cannabis companies will largely, but not completely, be insulated from the effects of an economic downturn. We may see:
A decrease in sales in highly regulated medical markets due to a combination of high prices and reduced purchasing power. Consumer preferences might shift to more concentrated products to make their dollar stretch farther, and move away from non-psychoactive products.
There will be overall decreased liquidity in public capital markets, which could slow the pace of IPOs and/or RTO's.
In private capital markets, you'll see a stronger preference for collateralized or asset-based lending, and a weaker preference for riskier seed or series A placements. If the recession is caused by or correlated with changes to monetary policy (i.e., an increase in the fed funds or prime rate), we will see an increased cost of capital generally.
If the unemployment rate rises, cannabis businesses will have their pick of highly qualified, displaced professionals looking for work.

Happy New Year!
The Electrum Partners Team