Have you ever had an argument with someone about the hypocrisy of cannabis being listed as a Schedule 1 drug, and you wished you had the facts to overcome their objections? Bias based on the negative stigma associated with cannabis has created strong opinions which continue to lend unfounded support to cannabis being listed as a Schedule 1 drug. However, when people like Former U.S. Attorney Barry Grissom are saying that federal classification of cannabis as a Schedule 1 drug is "absurd", you know that change is in the air.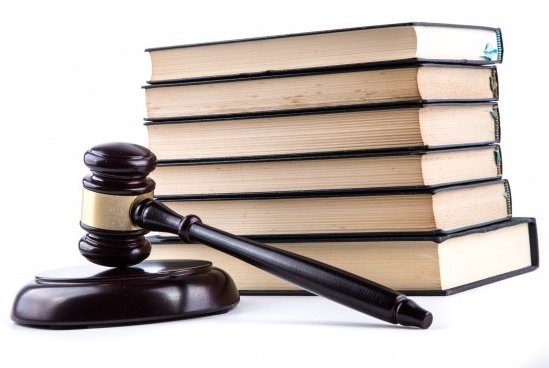 We offer three facts that prove cannabis should not be considered Schedule 1. The basis for the counter-arguments focus on one of the main requirements to be listed as a Schedule 1 drug, which is that there must be "no accepted medical use".
The U.S. has a program in place known as "The Compassionate Investigational New Drug Study Program" that treats medical patients using cannabis, a direct contradiction to their claims that there are no medical benefits of cannabis. In 1978, a man named Robert Randall suffering from glaucoma filed a lawsuit against multiple federal agencies including the FDA. DEA, National Institute of Drug Abuse, Department of Justice, Department of Health and Education and Welfare. The lawsuit centered on his right to use cannabis as a medical treatment for his condition. In a surprising victory, Randall won the lawsuit and the Compassionate Investigational New Drug Study program was born. Initially, Randall was the only patient enrolled, but over time, a total of 30 participants were approved to use cannabis for medicinal purposes as part of the program, which is still in use by several patients today.
The United States government owns a patent that was granted in 2003, US Patent number 6,630,507, which covers the use of non-psychoactive cannabinoids (chemical compounds found within the plant species cannabis sativa) to protect the brain from damage caused by certain diseases, such as cirrhosis.

The patent was granted to the US Department of Health and Human Services in 2003. Ironically, as a Schedule 1 drug, there is technically "no accepted medical use" and yet the government owns a patent for the medical use of marijuana.
The FDA's recent approval of the use of a cannabis based drug, Epidiolex (cannabidiol) [CBD] oral solution for the treatment of seizures associated with two rare and severe forms of epilepsy in children, Lennox-Gastaut syndrome and Dravet syndrome, directly conflicts with cannabis as a Schedule 1 drug with "no accepted medical use". Epidiolex is the first FDA-approved drug that contains a purified drug substance derived from cannabis. CBD is a component of plant but does not have the psycho-active elements that cause intoxication or euphoria (the "high") that comes from tetrahydrocannabinol (THC). There is also the recent announcement by Canadian cannabis company, Tilray, that the U.S. Drug Enforcement Agency (DEA) had approved the importation of cannabis extracts from Canada to be used in medical research by the University of California San Diego to study its effectiveness in treating tremors that afflict an estimated 10 million people. The approval by the FDA of a drug derived from cannabis shuts down the "no accepted medical benefits" argument completely.
Therefore, it makes no sense for cannabis to be listed as a Schedule 1 drug and to continue to throttle a massive economic engine for the US economy considering the aforementioned facts and important industry developments that are occuring at an accelerating pace.
By Erik Blakkestad
About the Author
Erik Blakkestad is an analyst for Electrum Partners, a business services advisory firm in the legal cannabis industry. Please direct inquiries to the Contact Us form on our website.